Get the bigger picture through a snap
Making math easy to understand. One snap at a time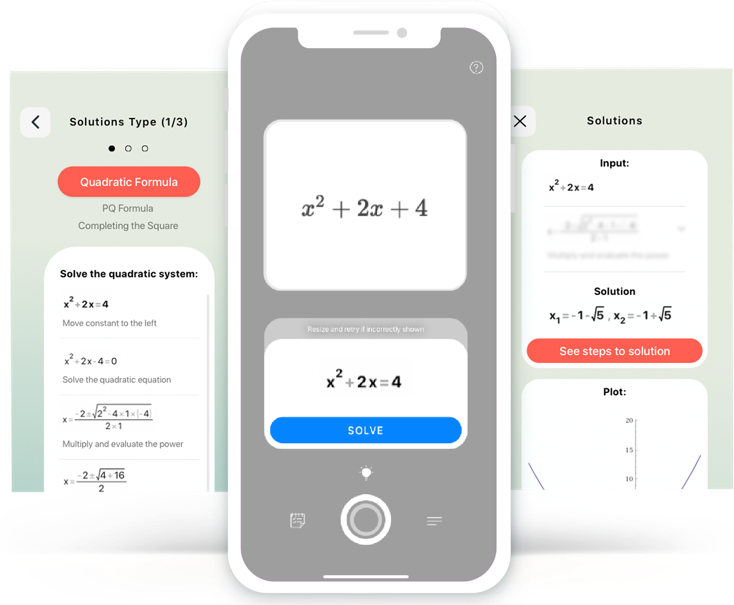 Main Features
Learn more about the features we offer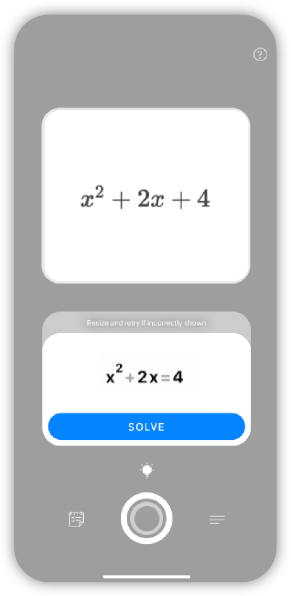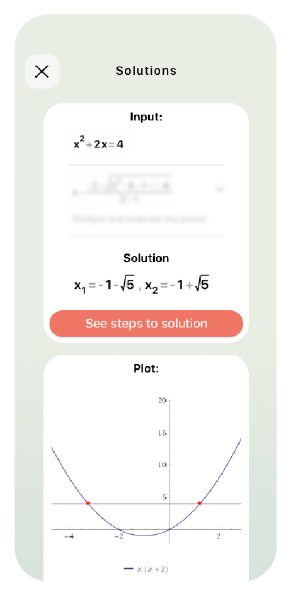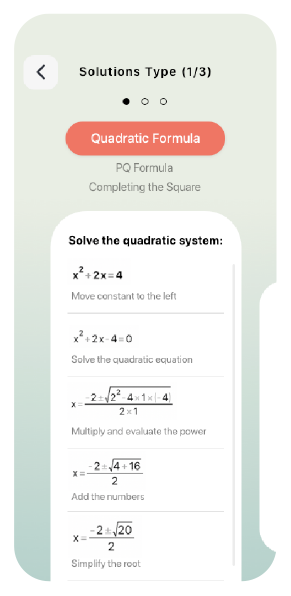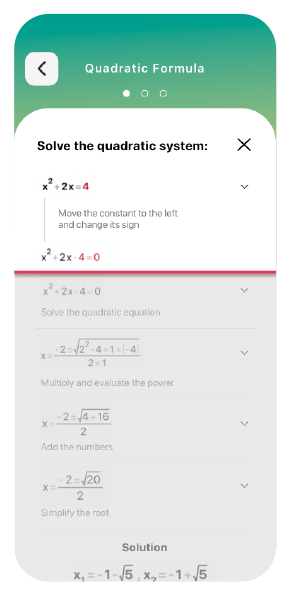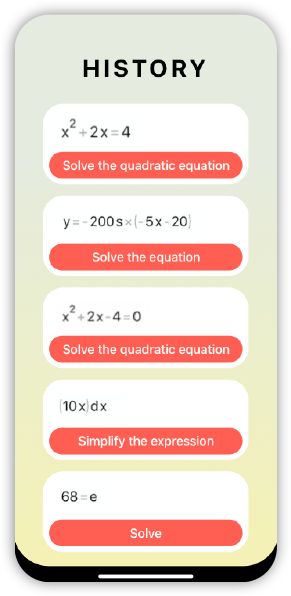 No more math typing. Just snap and we do the recognition. Handwriting supported.
One problem at a time

Easy to use

Highly effective
Solutions all at once. Graphs and charts included.
Consolidated Information

Highly visual display

Smart navigation
Step-to-step solutions display in batch, giving you overview about how the problem can be solved
Step-by-step solutions from simple to complicated

Advance UI/UX

Custom design for math display
Step by step solution in focus. Walk you through every single step
Every single step count

Easy to focus

Great UI/UX makes math easier
Math History. Save then revisit whenever needed
Automatically saved

Easy to access

Great tool to learn
Devoted to Helping You Learn
Proposition as an education app, Alphamath aims to make Math less trouble and more fun.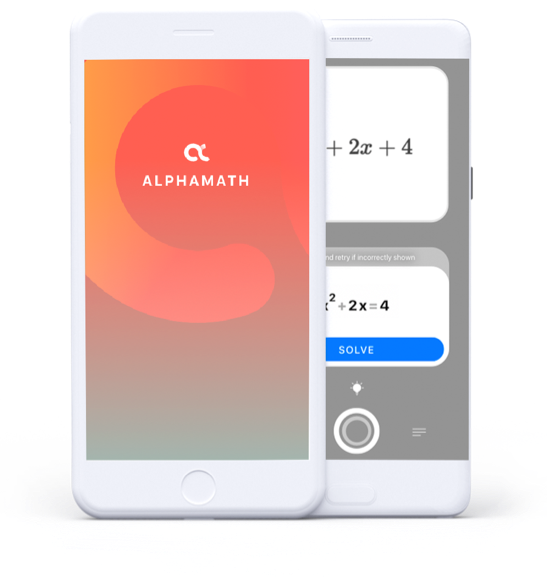 3 Easy Steps to Learn
With Alphamath, learning math never be easier
1
Snap
It's a nightmare typing math in Macs, PCs or mobile devices. With Alphamath, all you have to do is snapping a picture.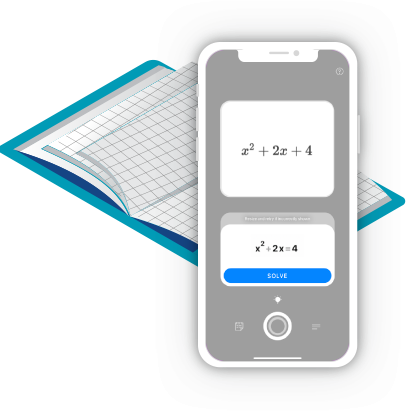 2
Learn
Learning by doing. Our step by step solutions with detailed instruction will guide you from problem to solution with ease.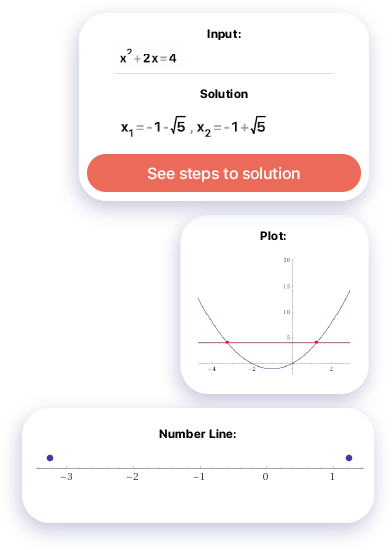 3
Revisit
All in one place. All lessons will be automatically saved for later reference.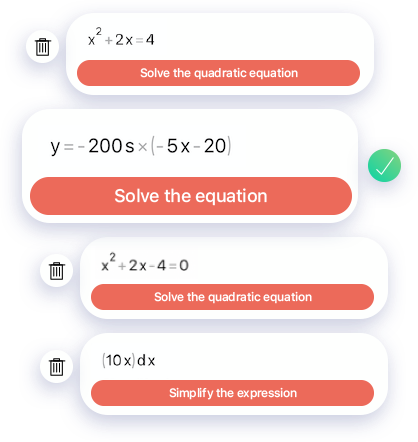 Supported Coverage for All Levels of Mathemmatics Frequently Asked Questions
Still unclear about Alphamath, you can find the most popular questions here
1. How can I install Alphamath?
To download Alphamath, from your iphone or ipad, please go to AppStore and search Alphamath. Or your can download it by using directly download link here.
2. Which kind of mathemmatics topics does Alphamath support?
Alphamath support multiple kind of math, from Elementary math to Algebra or Calculus. Why don't you experience it yourself. It's totally free.
3. Is Alphamath free?
For the current vision, Alphamath is FREE of charge to every user. We may have to charge a little fee later, for sustainable development, but for now, it's TOTALLY FREE.
4. Can I use Alphamath in other platforms?
Although we try our best to serve as much customers as possible, our resources are very limited compared to Alphamath's vision. For now, Alphamath only available on iOS. But Android and web platform are on waiting list and there will be products soon.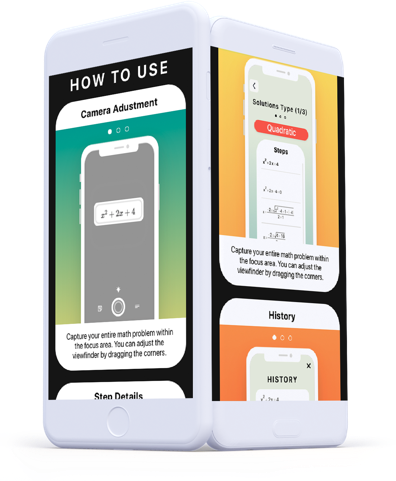 Download Alphamath Now
Still unclear about what Alphamath can do? Why don't give it a try? It's awesome and totally free.